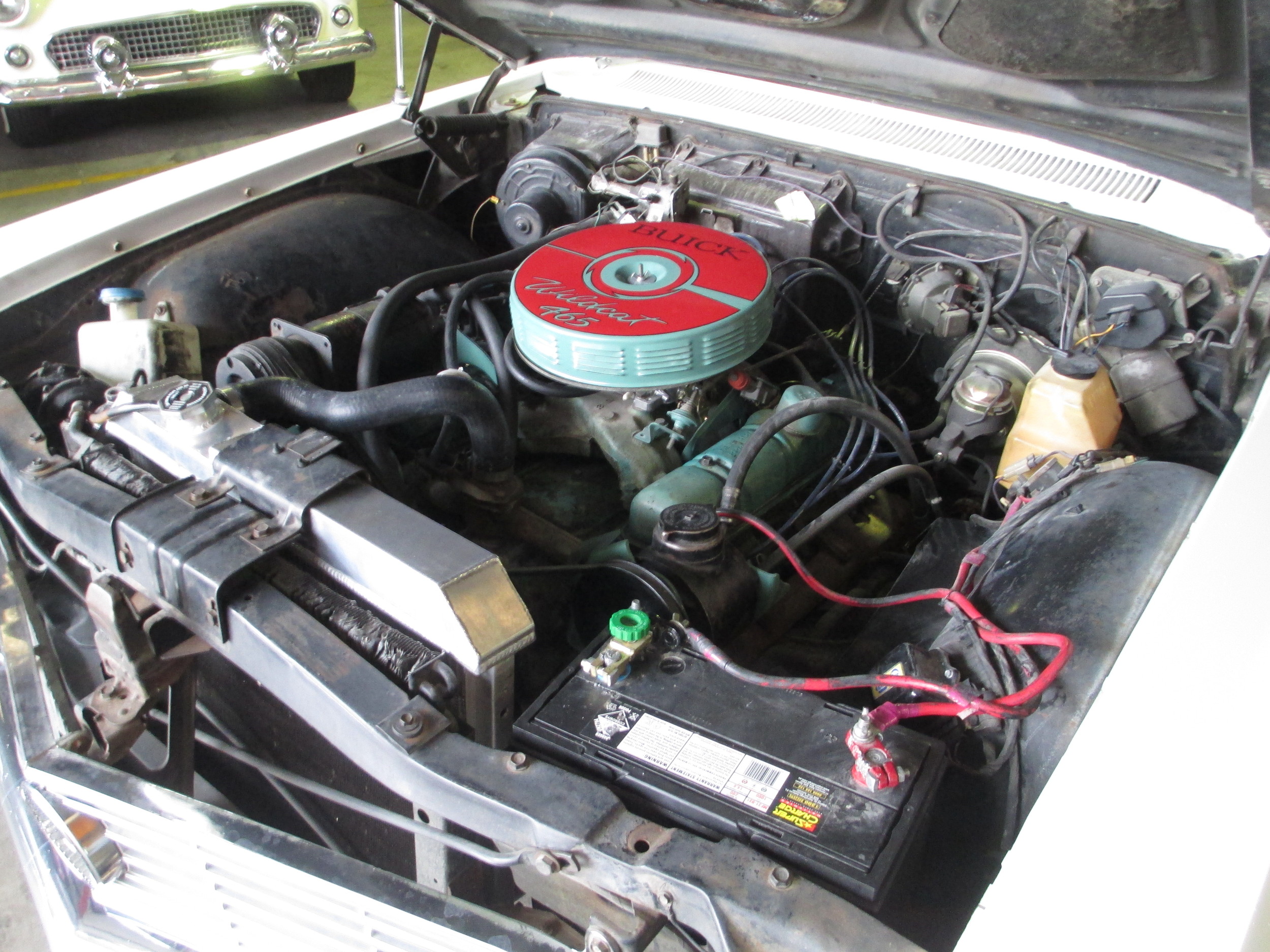 VIN
Year
Make
Model
Body
Engine
Trans
Colour
Interior
8K1026851
1964
Buick
Electra 225
4-door Hardtop
425 ci Nailhead
3-speed auto
White
White/Blue
FEATURES
- New matt white paint
- Custom laced roof
- New 2-tone custom interior
- Fully lined boot
- 425 ci V8 Nailhead with Edelbrock carburetor
- Electric seats and windows
- Lowered on new springs and shocks
DESCRIPTION
The largest GM chassis, the C-body, was used to create the 1964 Electra 225. Buick's luxury full-size car. In line with Buick styling, the four traditional VentiPorts were found on the front fenders. Blah, blah, blah...
Let's just say I fell in love with this car as soon as I saw it...so much character! As soon as it arrived from Phoenix, I immediately set about turning it into the Ol' School Garage shop car. The ultimate mobile billboards!
The paint shop team kicked off the transformation with a new matt white paint job. As I wanted the colour scheme to incorporate the orange from our logo, we decided on a metallic orange roof with a big flake and included some lacing for a little extra bling. Sam, our pinstriper, added some very cool 'Tiki' inspired pinstriping and custom graphics. Our trimmer Murray then got in on the act and installed a new custom interior including a fully lined boot. And yes, the Ol' School Logos will come off without ruining the paint.