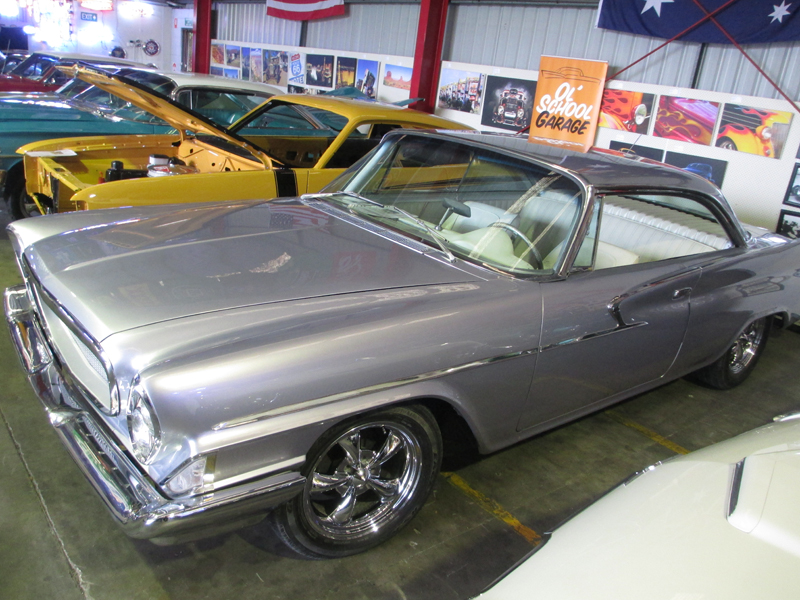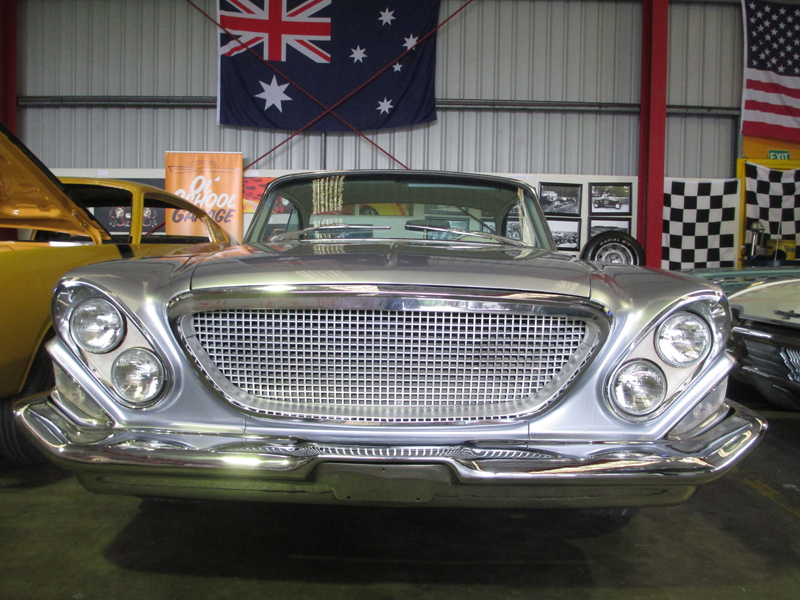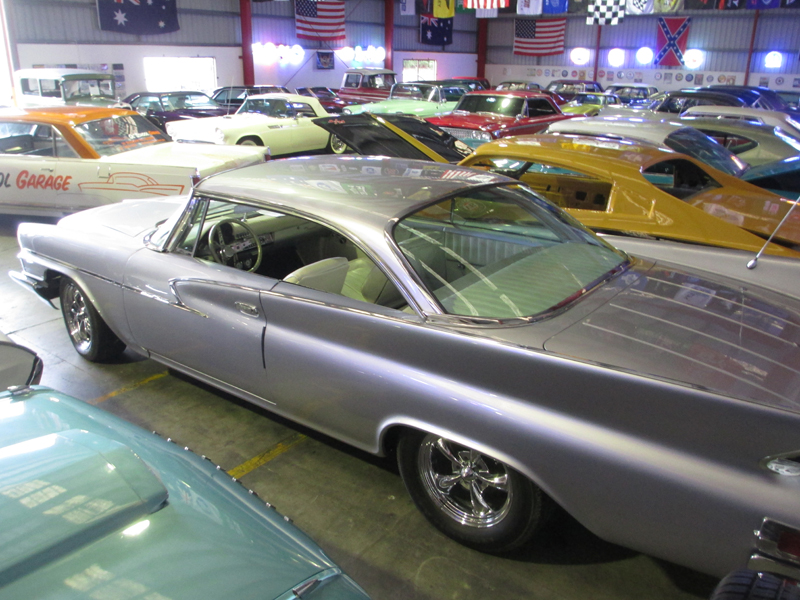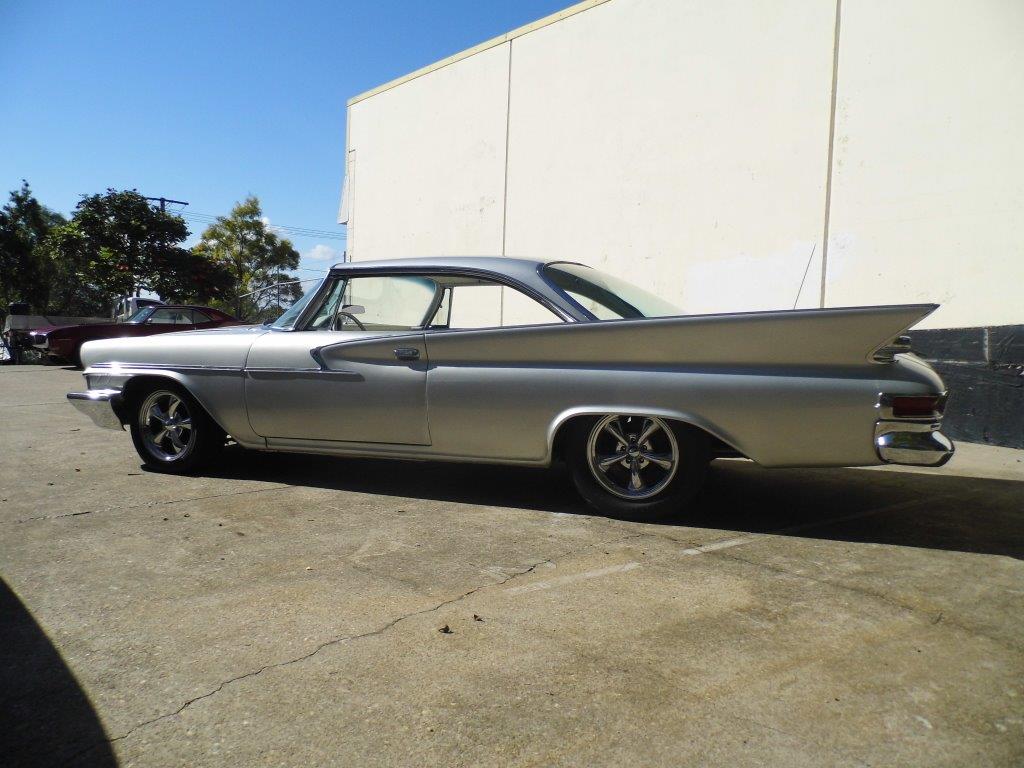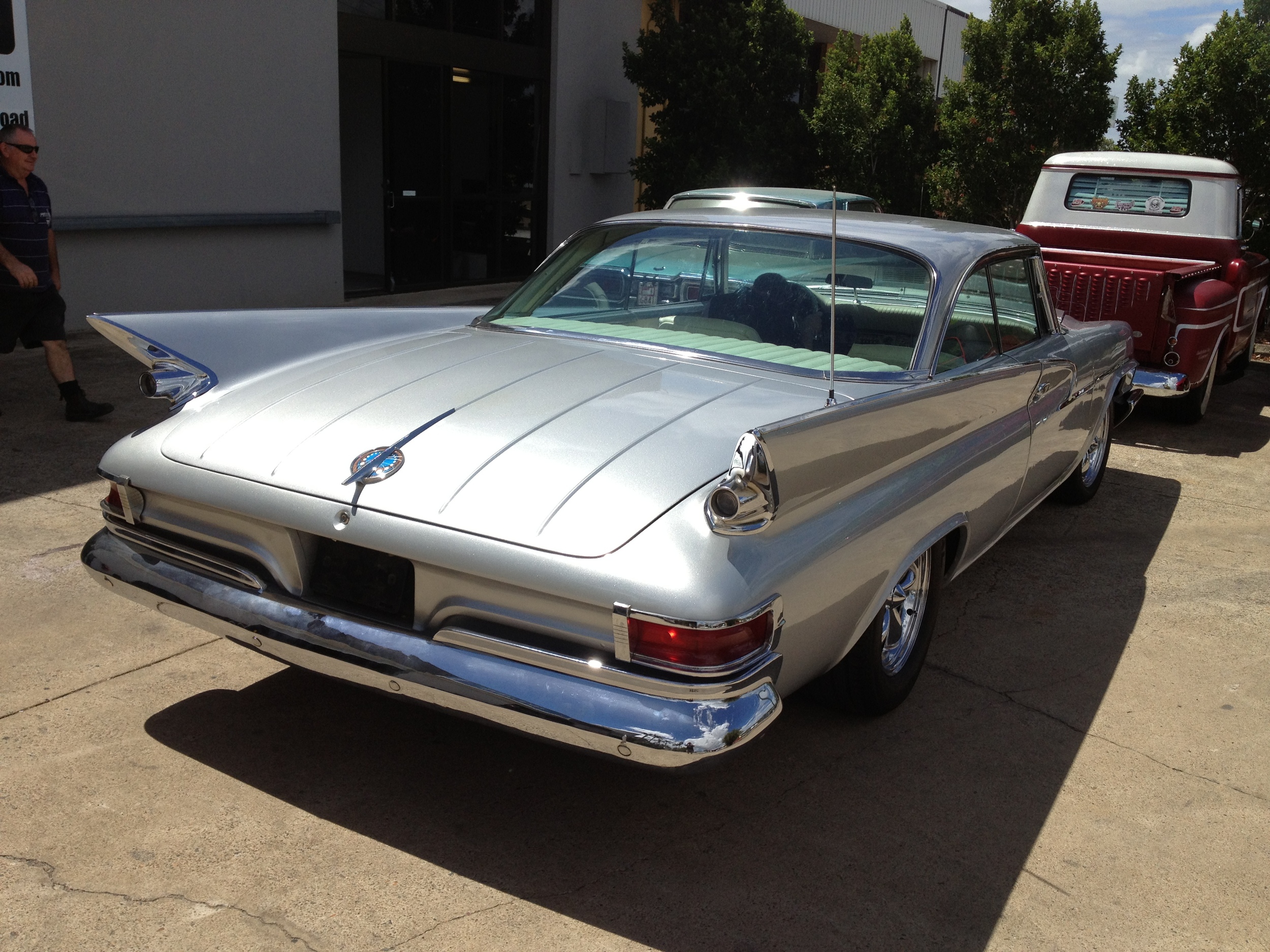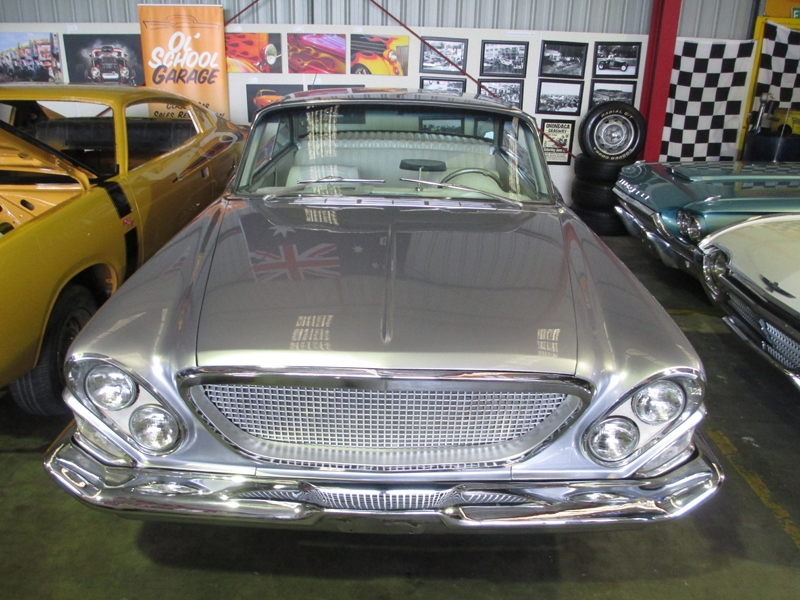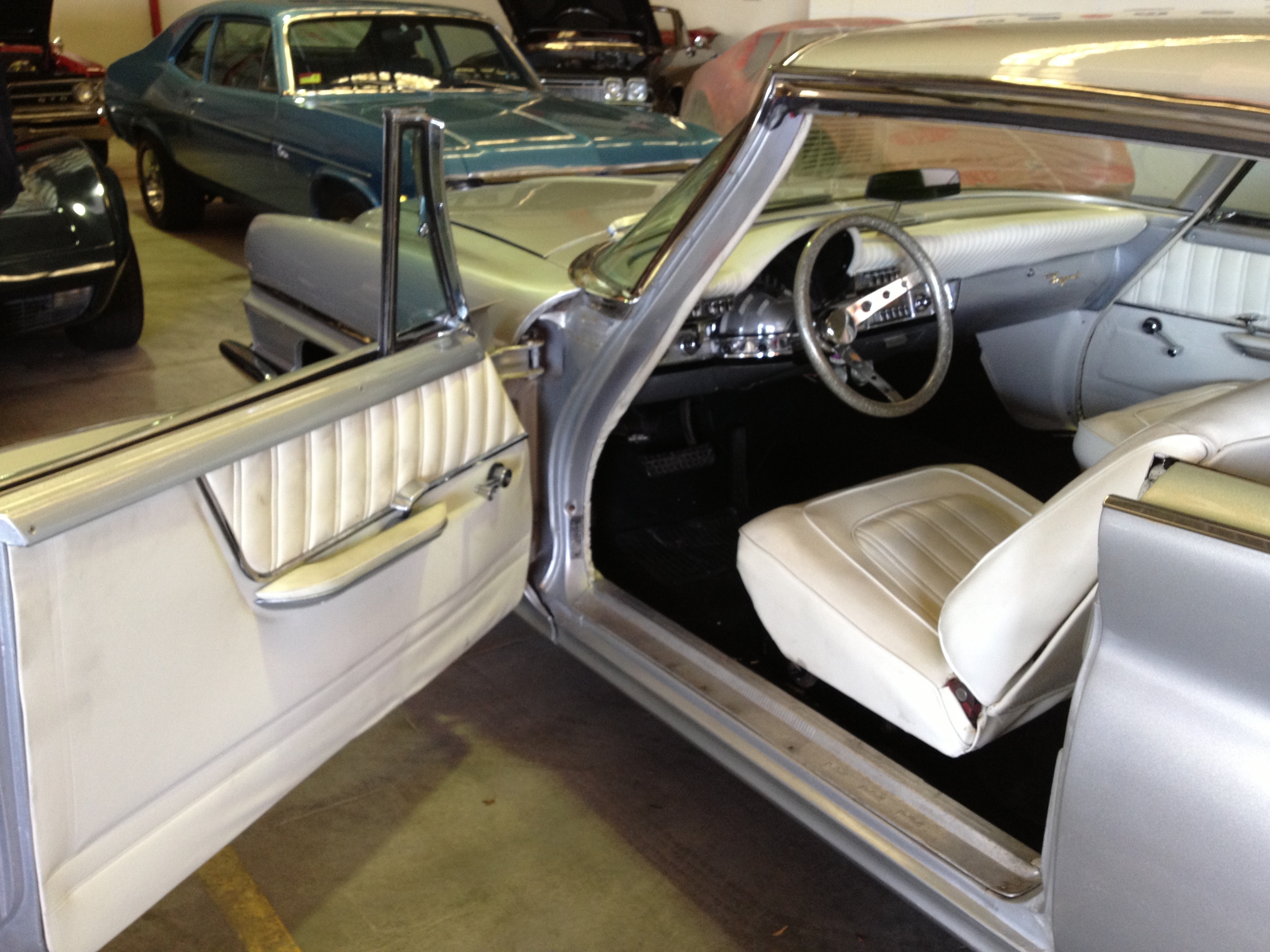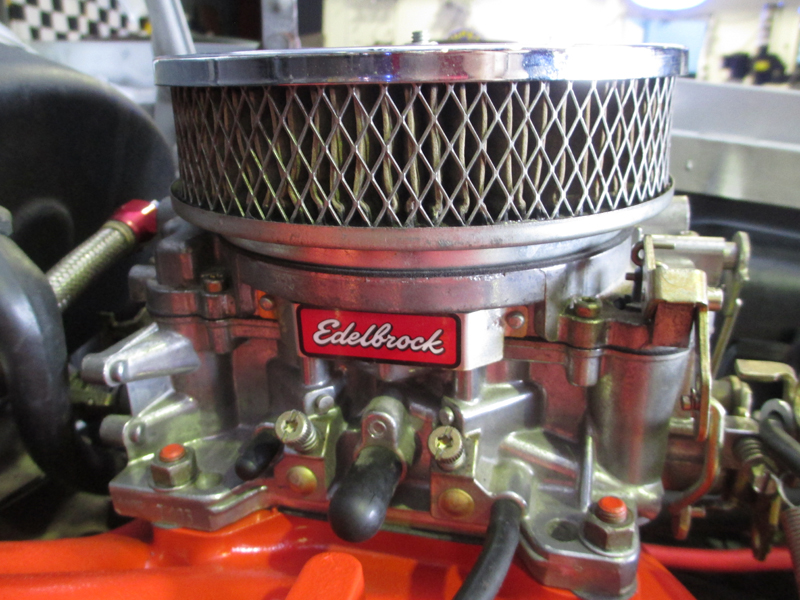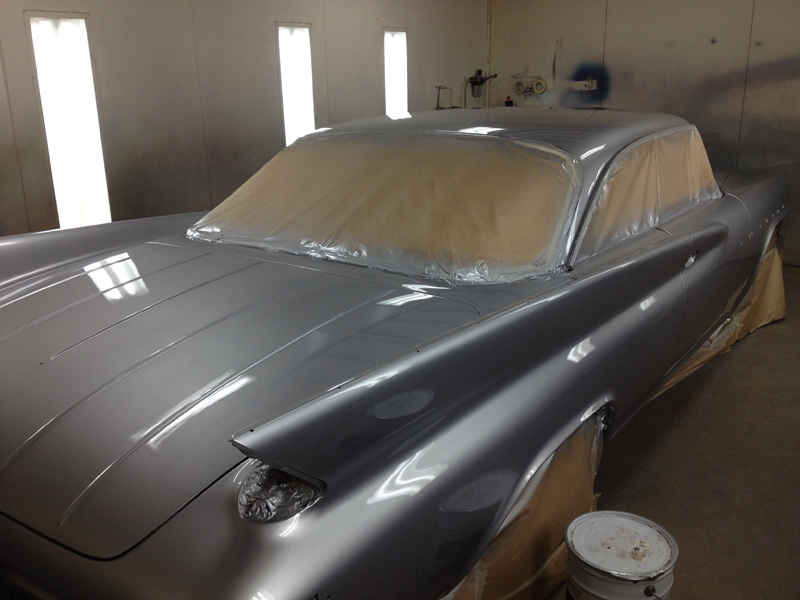 VIN
Year
Make
Model
Body
Engine
Trans
Colour
Interior
8113123616
1961
Chrysler
Newport
Coupe
361 ci Cross-Ram
Torqueflite 727 auto
Silver
White/silver
FEATURES
- Outrageous retro styling
- New silver metallic paint
- Excellent interior
- Push-button everything...no stalks at all
- Rare 'cross-ram' induction system
- Chrysler 300 bucket seats
- Unique, unique, unique
DESCRIPTION
It was love at first site when I spotted this rare 1961 Chrysler Newport coupe on Craigslist in Phoenix, Arizona. It had been restored some 12 years earlier but had been in storage for some time and was in need of some TLC.
When it arrived in Brisbane we found some rust in the floors, sills and lower sections of some panels. So the first item on the agenda was to cut out the rusty sections and weld in custom repair panels. Next the our paint shop team blocked back and spot repaired the the old paint before respraying the car in the same fabulous metallic silver it had arrived. Although silver wasn't a factory option, we thought it complemented the retro 'space-age' styling.
The interior was in great shape and a detail and some minor wiring work was all that was required. The futuristic 'astrodome' instrument cluster with its luminescent green lights looks like it comes straight out of an episode of the Jetsons! The original Newport front bench seats has been replaced with a pair of Chrysler 300 buckets.
The engine includes the extremely rare and highly desirable 'cross ram' performance package. The original carburetors have been replaced with more reliable Edelbrock 600CFM units. A performance cam has been added to complement the 'cross ram' induction system. The stainless steel exhaust is an obvious new addition and sounds great.
This car remains a work in progress and the 727 Torqueflite automatic and differential still need to be re-built before this unique car is back on the road. Hopefully we will find time to finish it very soon.